Have you considered the benefits an advanced search engine could offer your website or app?
In the digital age, images are vital. You will need to use images to get the attention of your audiences whether you are running an e-commerce firm, managing a social media account, creating an app, or maintaining a blog. Due to copyright concerns, the time and effort required, and a lack of creativity, sometimes finding or creating the proper graphics for your project can be difficult.
Fortunately, you can create images using a variety of technologies and tools, including image APIs, to serve a variety of purposes. These APIs are particularly helpful for speeding up the creation of visuals and automating procedures.
Without some type of picture recognition in place, working with a lot of photographs stops being useful or even practicable. Without sophisticated AI tools, some tasks, such as finding comparable photographs or identifying landmarks, are even close to being impossible.
Besides, in the SEO industry, a lot of people (including me) talk about APIs and the tools you can create with them, the competitive intelligence data you can access, and the reports you can automate. We don't often talk about the bigger picture, the thousands of additional APIs that are available, or, most importantly, the enormous impact that APIs will have on the web and, consequently, the SEO business over the next 10 years.
Describe Search API
As the name implies, a website's search capability is known as on-site search. A search word is typed into the search field by the user. Based on the search phrase submitted in the search bar, the site data is filtered to present information relevant to the search.
When Would It Be Used?
A plethora of information may be found on search engines like Google. In order to give results that are pertinent to the user's search, they use search bars to collect a user's search query and present popular and related results to the user's entry. It's also beneficial to have this functionality because it helps online apps be more user-friendly for website visitors.
After examining each currently available internet search API, we determined that these three are the best and deserving of being highlighted:
In JSON format, the Web Searching API sends search requests and results. You can use it to perform simple, rapid searches without a captcha. Using this API, you can also modify the search tool's appearance and functionality as well as the ranking and add customized promotions. Titles, links, and descriptions are also included in the search results.
You can perform any kind of search using the API, which offers direct access to the Contextual Web search engine. You can filter news using the pagination tool by publishing date, online search, or complex web search.
It enables:
Search online for news and relevant articles on a specific topic.
Use a single search to get pertinent and related images on a given subject or issue.
Obtain web pages about a specific topic that are relevant to your requirements.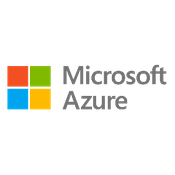 If you're looking for an API that enables users of your app and website to search Bing for places and entities, the Bing Entity Search API has what you need.
Using the Bing Entity Search API, you may seek up locations by name or area. Using this API, you may search for any business, including local businesses, housing options, and restaurants. The integration process into your app or website is really simple thanks to the detailed guidelines.
With the help of cutting-edge indexing technology, modern search engine technologies like Web Search API, your app's users will have access to billions of images, webpages, and news items.
With the API's direct access to the Contextual Web search API engine, you may do any kind of search. The pagination tool lets you filter news by the date it was published, an online search, or an advanced web search. With this API, you may make a single call to access a big database of news, images, and webpages.