Are you looking for an Online Reader API For Your Website? Well, in that case, we have excellent news for you! You should only use this awesome API so that you can achieve your goals. To find out more information, read this post!
Text-to-speech technology (TTS) is a computer system that converts text into synthesized human speech, allowing electronic devices to speak the text aloud. This technology uses Natural Language Processing (NLP) algorithms to analyze text and generate a phonetic representation that can be interpreted by a speech synthesizer to produce audio output. TTS is used in a wide variety of applications, from screen readers for the visually impaired to voice assistants in smart devices, as well as GPS navigation services, audiobooks, and automated customer service.
With the advancement of artificial intelligence and deep learning technology, the voices generated by TTS have become more and more natural and human, making this technology increasingly accessible and useful for a variety of applications. In order to generate realistic voices from texts, you must use APIs, the best tools available on the web. There are many online reader APIs but we want to talk to you about one of these APIs. This API is called Woord API and it is one of the most complete services that exist today.
Unleash The Power Of Woord API! The best digital tool!
Woord API is a powerful online tool that provides users with the ability to easily convert text into spoken words. This service is extremely useful for a variety of applications, including educational, entertainment, and accessibility purposes. The website is very easy to use, with a clean and intuitive interface. Users simply need to type or paste the text they wish to convert into the text box provided on the homepage. The next step is to choose the language and voice that they want to use for the conversion. This API supports a wide variety of languages, including English, Spanish, French, German, Italian, and many more. There are also numerous voices available to choose from, each with its own unique characteristics and personality.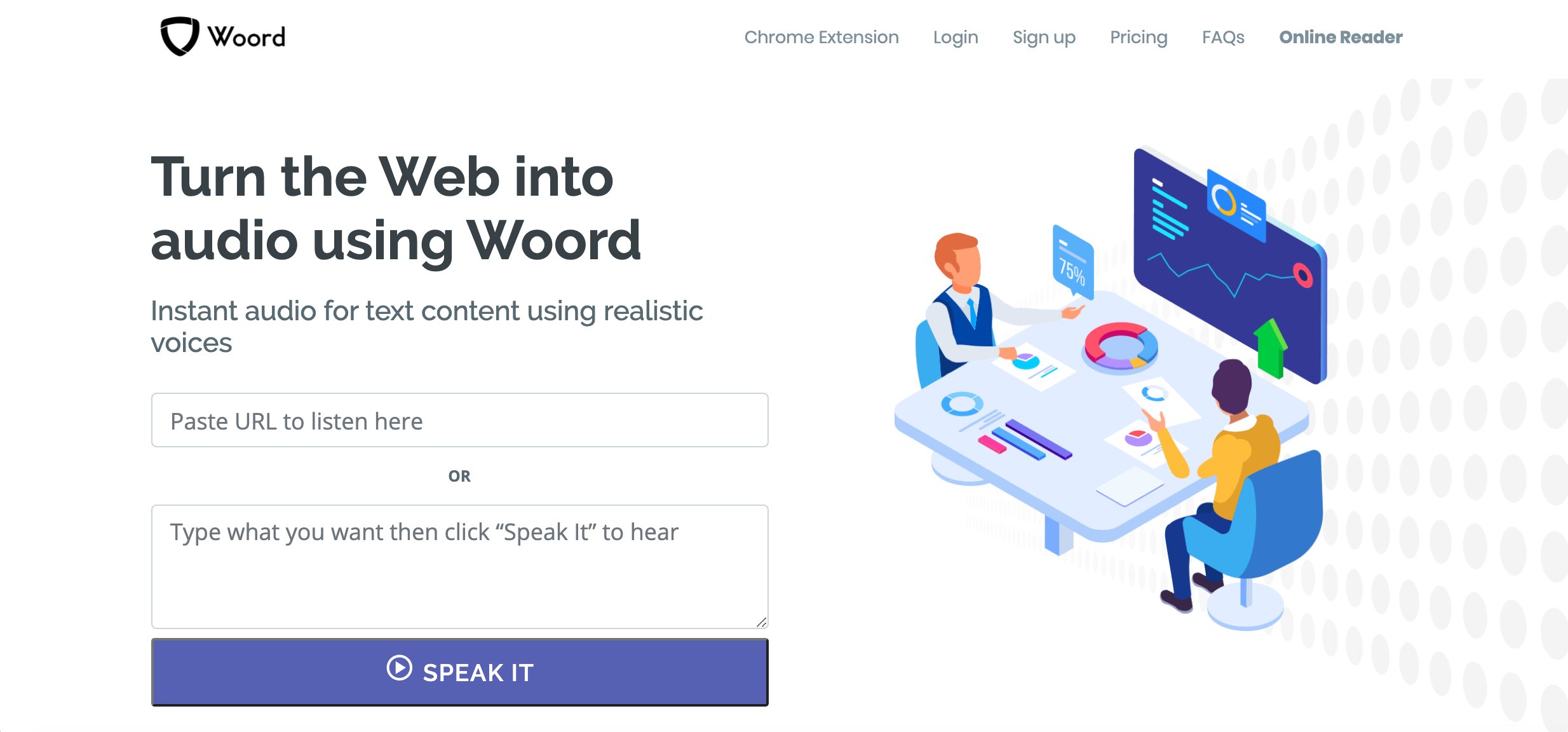 Once the language and voice have been selected, users can choose to convert their text into an audio file or listen to the spoken words directly on the website. The audio files can be downloaded and saved for later use, making it easy to incorporate the spoken words into other projects or applications. One of the most significant benefits of using Woord API is its accessibility features. You can help people with visual disabilities, they cannot see but they can hear the texts generated by this API.
Another significant advantage of Woord API is its versatility. The tool can be used in a wide variety of applications, including education, entertainment, and business. For example, educators can use the tool to create audio versions of their course materials, making it easier for students with different learning styles to access the information. Businesses can use the tool to create audio versions of their marketing materials, allowing them to reach a wider audience. The tool can also be used for entertainment purposes, such as creating audio versions of books or other written works.
Woord API is definitely the best tool.
---
Also published on Medium.