Do you want to know why Site Traffic APIs are so important for your business? You should keep reading this post!
It is difficult to stress how important website ownership is to businesses of all sizes. Even the smallest startup businesses have the opportunity to connect with millions of potential clients thanks to the Internet. Your best chance of leaving a lasting impression on your target audience is to have a small company website that is well-designed.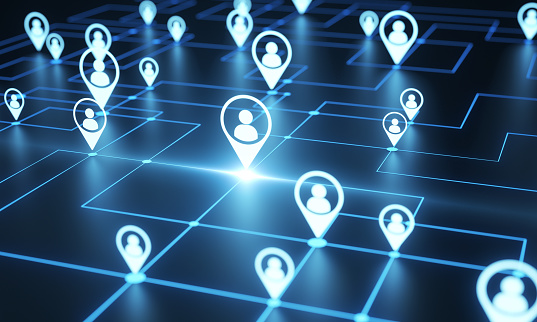 When it comes to consumer marketing, websites are crucial. Whether you're blogging or disseminating white papers, they offer a scalable way to promote your brand and position your company as an authoritative source when compared to the websites of competitors.
However, just having a website won't cut it; you also need to make sure that it is superior to the competition and effective. A Site Traffic API is required for website traffic analysis in order to ensure that your website is performing as intended.
Website tracking is the only way to know your traffic statistics and analytics. You can obtain a report that details your traffic sources, keyword volume, the number of pages visited, and the countries that receive the most visitors. Making decisions for SEO efforts and customer experience requires the use of this data.
In order to optimize things that matter, it is very necessary that you can figure out your conversion rate and comprehend your customer's journey. This makes it much simpler to spot the obstacles that stop your visitors from taking the actions you want them to.
Today, effective marketing is founded on consumer preferences and actionable data.
Learn your customers
You can learn more about website visitors' activities, interests, and conversion factors by tracking their traffic.
You may enhance your services and products by being aware of what customers are frequently searching for. You can generate buyer profiles for your potential clients using your customer data. Your ideal persona can be described in terms of age, location, income, and interests.
You may identify the region from where the majority of your visitors come using Site Traffic API. You can find a list of nations with more visits thanks to location demographics. To ensure constant website traffic, you can use this information to choose who and where to target.
If you want to try an API that could give you all this information about websites you need to try Site Traffic API.
With Site Traffic API you will be able to consult from where the site receives it's traffic. It means that you can check where are located the visitors (per country), how many monthly visits they receive and traffic sources (direct, social media, emails, etc).
Pass only the site or URL you want to consult. Along with traffic broken down by nation, monthly visits, engagement metrics like average visit duration, bounce rate, pages per visit, and the traffic sources, you will also receive traffic. They get their customers from online searches, right? Does sponsored advertising bring them the most visitors? You will learn that through this API.
---
Also published on Medium.